PaedDr. Petra Pavkova
It isn't just about finding our biological parents,
it's about finding ourselves.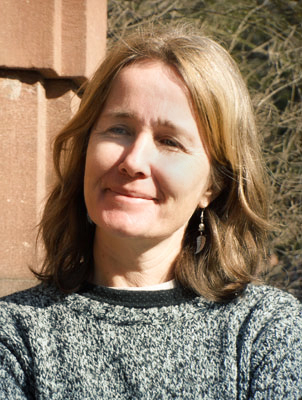 For many years Dr Pávková has been involved in assisting children growing up in foster families who wish to make contact with their biological families.
In the last 10 years she has sought out the biological parents of almost 50 children and some adults. During the search contact was almost always made with other relatives - grandmothers, grandfathers, siblings, aunts, etc.
One of the first searches that Petra made was for the biological parents of her own adopted daughter. This personal experience and seeing the long-term positive impact this had on her adopted child made her wish to help other people in the same situation.
"Recognition of our roots is important step in our self understanding."
Curriculum Vitae
Education and Other Specialization
Charles University in Prague, Faculty of Education, Special Pedagogy (finishing in 1989)
Training courses
2012 Workshop Play Therapy (G. Landreth, Bratislava)
2012 Attended the seminar Dyadic Developmental Psychotherapy (Dr. D. Hughes)
2011 Crisis Intervention (Citizens Advice Centre, Hradec Králové, Mgr. M. Pešťáková)
2009-2010 Dyadic Developmental Psychotherapy (Theory of Attachment, Attachment Disorders, Dr. A. Becker-Weidman, PhDr. P. Vrtbovská PhD)
2008, 2013 Mediation I. a II., Advanced Mediation (Partners, PhDr. Dana Rabyňáková)
2007 Attachment Theory, DDP (Praha, D. Hughes, PhD)
2005, 2006 Motivational Dialogue and direct work with clients (NATAMA, PhDr. P.  Vrtbovská PhD.)
2005 Life Story Work (NATAMA, Ch. Clynch, G. Holden)
2004 Child Assessment (NATAMA)
Work Experience
2014 - professional work at the organisation Rozum a cit (preparing and arranging contacts between biological relatives and children living in foster care)
2005-2014 - professional work at the organization NATAMA (Prague)
- preparing and coordinating contacts with biological relatives for children living in foster care and in adoptive families
- group training for people who desire to foster or adopt a child
- individual training for people who desire to foster or adopt a child - (competence assessment, work with casuistries)
- basic information about adoption and foster care
- child assessment
1989–1990 District Social Services in Prague 7
- care for the elderly
SEFAM z.s.  |  Pod vlastním krovem 26  |  CZ - 182 00 Praha 8  |  Czech republic  |  E-mail: info@sefam.org | Mobile: +420 776 666 519
Bank  |  Address: Fio banka, a.s., V Celnici 1028/10, CZ - Praha 1  |  BIC: FIOBCZPPXXX  |  IBAN: CZ1620100000002600669129