References
What some seekers have written about our work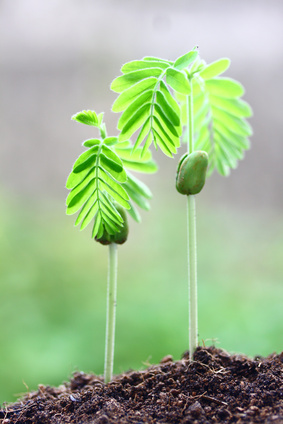 Petra Pávková helped me find my birth mother in 2010. I cannot imagine going through that without her. When I found my mother´s name and address, it was emotional explosion for me. Mrs Pávková helped to calm the situation and took professional care about it. She consulted with me every step of the way and I entrusted her with all my ideas and feelings. We wrote a letter to my biological mother together saying that I would like to meet my mother personally. In the letter was provided the address of Mrs. Pávková. This gave my mother the freedom to decide whether she wrote back or not and also it gave me protection in case she was unpleasant.
Mrs Pávková came with me on the first meeting with my biological mother. She was my anchor. I had no idea who actually gave birth to me and why she left me. I would be finding out the truth that could be very painful. I couldn´t cope with that, even at 37 years old. Petra Pávková with her brilliant questions was able to control our conversation, to avoid intense emotions, and to deal with my mother´s guilty feelings and my great mistrust and also the feeling of regret that she gave up on me at the beginning. She was also like a barometer. As neutral professional she could discern any lies which I would not notice.
Dáša 39 years
When I went by car from the first meeting with my son Honza´s biological mother I talked to Honza about the experience. I said to him that it must be good to know where he is from and who he is and that he probably did not experience a black hole in his life as before. And he replied: "Exactly, I thought all time that I was born by some mistake, some error, and now I finally know it is not true. They wanted me and cared for me. And I was actually a baby. Mum, I was also the baby!"
I must stress that we always spoke well about his biological family. We saw the contact fulfil what we hoped for - that Honza would feel better about himself. I´m glad that Petra went with us from the beginning. She was our support during the search period and when contacting the biological family and when we actually met them. Afterwards we felt we could finally be at rest with our son.
Hanka, mum of 15 years old Honza
I wanted to find my parents mainly out of curiosity. I felt if I didn´t find them, I wouldn´t really know who I was. Probably I would also be sad because I would be thinking that my parents didn´t want me. But the truth was different matter – they just couldn't take care of me at that time. I found out that they were happy that they had me. When I met them I had wonderful feeling that I know where I come from but it was also little bit strange. Now I think about them only in a positive way. I like them and I would like to see them again.
Eliška 14 years
My husband and I had been thinking for a long time about how to tell our daughter that she was born from a donated embryo. We knew it best to tell her as early as possibly and we waited for the right moment when the family were in a friendly mood. But this moment didn't come. Perhaps we worried needlessly about possible questions that we might not be prepared for. Perhaps we worried that she would doubt our love for her. Meeting with Mrs Pavkova helped me relax and I gained the reassurance I needed. I regret not finding professional help earlier. We spoke about the various options open to us. The rich professional and personal experiences of Mrs. Pavkova helped me. She suggested practical ways of how to broach the subject. We spoke to our children according to her suggestions and we had no problems. Both children reacted well: "The main thing is that we have each other." My many thanks to Mrs. Pavkova.
Markéta, mum of 6 years daughter
SEFAM z.s.  |  Pod vlastním krovem 26  |  CZ - 182 00 Praha 8  |  Czech republic  |  E-mail: info@sefam.org | Mobile: +420 776 666 519
Bank  |  Address: Fio banka, a.s., V Celnici 1028/10, CZ - Praha 1  |  BIC: FIOBCZPPXXX  |  IBAN: CZ1620100000002600669129
This work is licensed under a    Creative Commons Attribution 4.0 International License.